!! NEW SCIENTIFIC PAPER on #DiversityMDPI by Valentina Alice Bracchi, Agostino Niyonkuru Meroni, Vivien Epis and Daniela Basso !!
"Mollusk Thanatocoenoses Unravel the Diversity of Heterogeneous Rhodolith Beds (Italy, Tyrrhenian Sea)"
In this research, we studied three distinct rhodolith beds from the Tyrrhenian Sea (Italy), in a range between 40 and 100 m of water depth, together with their mollusk thanatocoenoses, sediment size, and oceanographic conditions.
________________________________________________________________________________
Here's the link to read the article: https://www.mdpi.com/1424-2818/15/4/526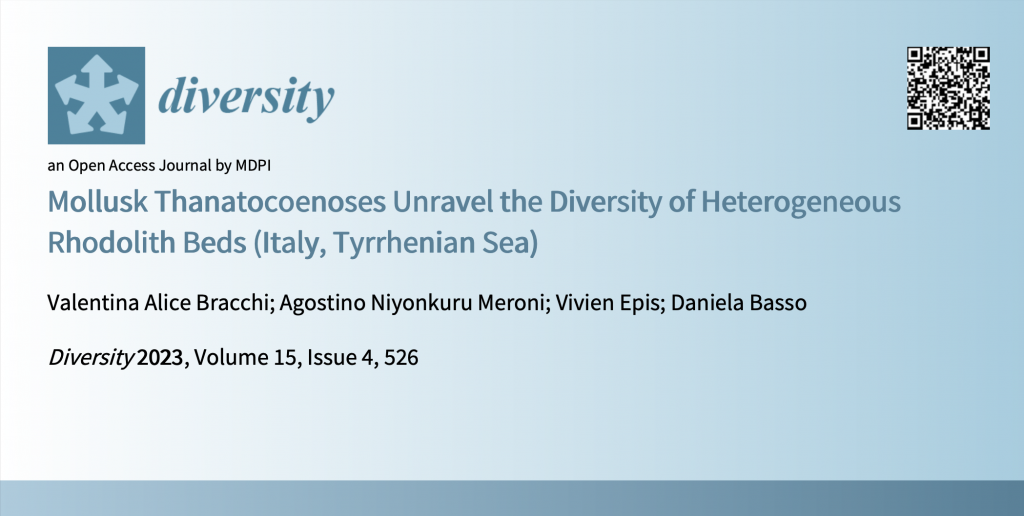 Keywords: rhodolith beds; morphotype; mollusk; thanatocoenosis; shape; grain size; currents; Mediterranean benthic bionomics; environmental gradient; habitat heterogeneity