The study site in front of Marzamemi has been investigated by remote sensing and ground-truthed by the use of remote Operated Vehicle (ROV) to record videos.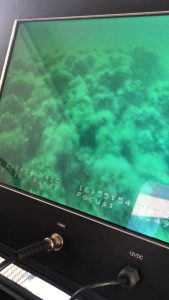 During our explorations, we found several sites, identified on the base of the signal recognized on the acoustic data-set, hosting beautiful coralligenous outcrops. The build-ups have been recorded between 35 and 85 m of water depth.
We faced some problems with the ROV but in the end we were able to solve it and identify our target!
CBR1 completed!
What's next? Stay tuned!