!! NEW SCIENTIFIC PAPER on #NatureCommunicationsEarth&Environment by Valentina Alice Bracchi!!
"Mesophotic foraminiferal-algal nodules play a role in the Red Sea carbonate budget"
This research explores for the first time the mesophotic foraminiferal-alagl nodule bed along the NEOM coast (Saudi Arabia), providing quantitative results on biogenic carbonate distribution – the habitat suitability model informs that more than 6 km2 are occupied by nodules – and production, accumulating more than 980 Megatons of biogenic carbonate at seafloor since tha last 2000 kyrs.
Link: https://www.nature.com/articles/s43247-023-00944-w
Behind the paper: https://earthenvironmentcommunity.nature.com/posts/amazing-foraminiferal-algal-nodule-beds-from-the-mesophotic-of-the-arabian-red-sea?badge_id=communications-earth-environment
Keywords: Red Sea, NEOM, mesophotic, foraminiferal algal nodules, habitat suitability model, carbonate production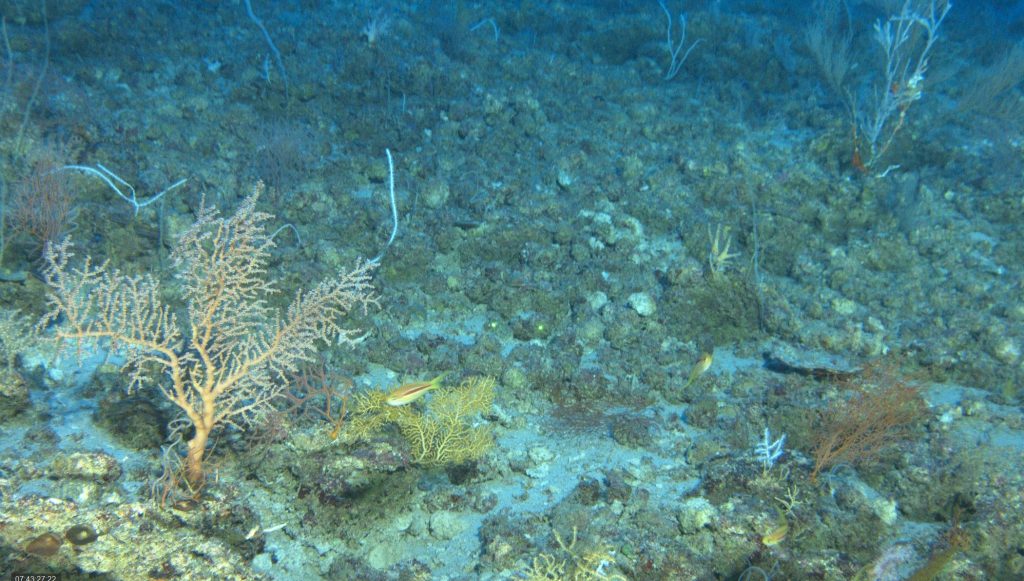 !! NUOVO ARTICOLO SCIENTIFICO su #NaturaComunicazioniTerra&Ambiente di Valentina Alice Bracchi!!
Questa ricerca esplora per la prima volta il letto di noduli mesofotici foraminiferi-alagli lungo la costa di NEOM (Arabia Saudita), fornendo risultati quantitativi sulla distribuzione del carbonato biogenico – il modello di idoneità dell'habitat informa che più di 6 km2 sono occupati da noduli – e sulla produzione, accumulando più di 980 megatoni di carbonato biogenico sul fondo del mare dagli ultimi 2000 mila.