ENG: The BioEngineering/Erosion Experiment wants to assess and quantify the processes of bioerosion and bioengineering taking place in a Coralligenous environment. The aim is to observe whether or not the substrate has a significance in the colonisation and bioerosion of the organism inhabiting the Coralligenous reef.
To do so we have deployed a series of experimental blocks of the same size but of different materials in the Marzamemi coralligenous area. The materials used are: Granite, Travertine and Marble.
The blocks will simulate the substrate where bioengineers and bioeroder will attach. Before the deployment we have scanned with a microCT machine the various blocks in order to have a baseline to compare them at the end of the experiment.
The blocks are anchored to the seafloor and will remain there for one year.
During this time SCUBA divers (of the SUTTAKKUA DIVING) are monitoring the state of colonisation.
Here are some pictures of the state of the experiment after 8 months.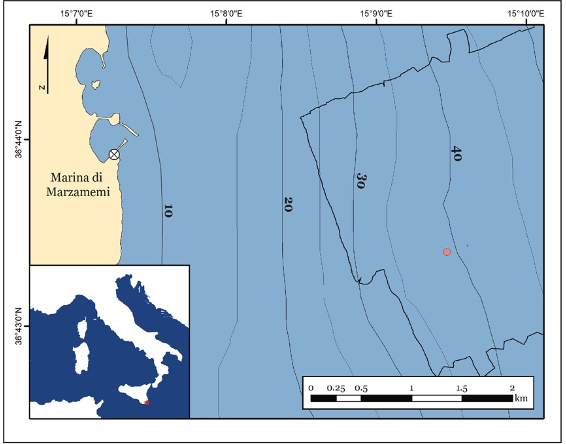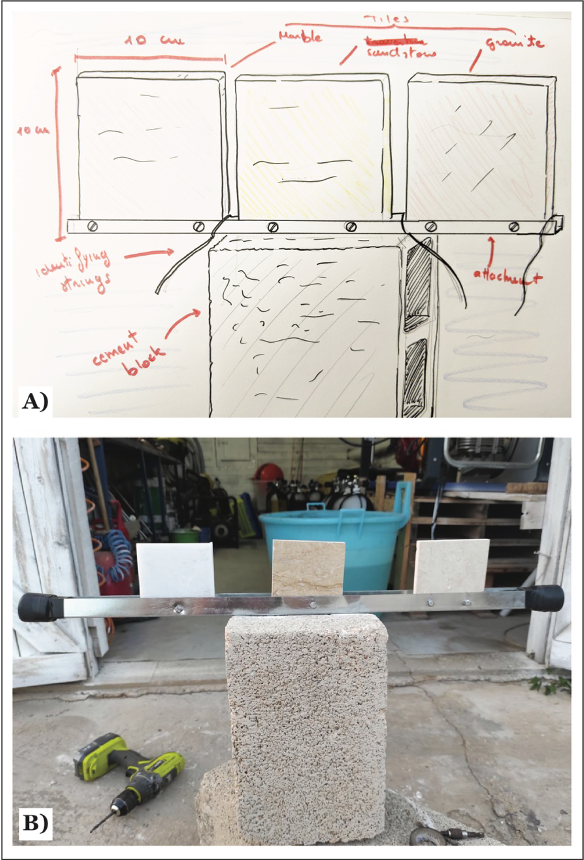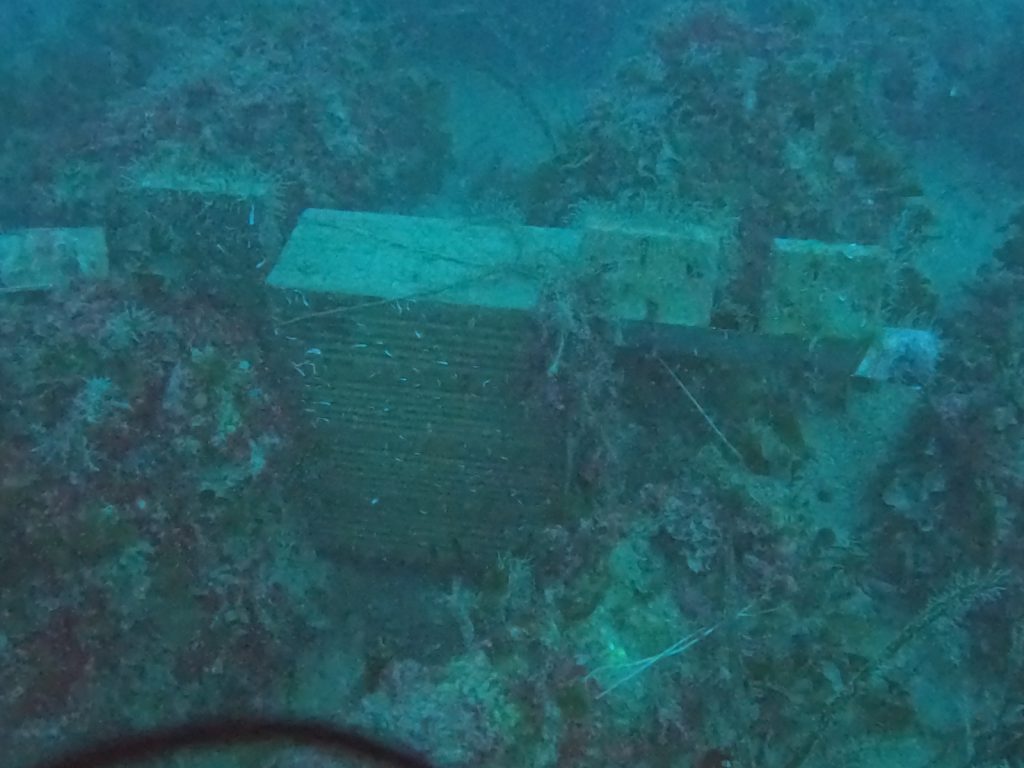 ITA: L'esperimento di Bioingegneria/erosione vuole valutare e quantificare i processi di bioerosione e bioingegneria che avvengono in un ambiente Coralligeno. L'obiettivo è quello di osservare se il substrato ha o meno un significato nella colonizzazione e nella bioerosione dell'organismo che abita la barriera corallina.
Per farlo abbiamo dispiegato una serie di blocchi sperimentali della stessa dimensione ma di materiali diversi nell'area del coralligeno di Marzamemi. I materiali utilizzati sono: Granito, Travertino e Marmo.
I blocchi simuleranno il substrato su cui si attaccheranno i bioingegneri e i bioeroder. Prima del posizionamento abbiamo scansionato con una macchina microCT i vari blocchi in modo da avere una linea di base per confrontarli alla fine dell'esperimento.
I blocchi sono ancorati al fondale marino e vi rimarranno per un anno.
In questo periodo i subacquei SCUBA (del SUTTAKKUA DIVING) stanno monitorando lo stato di colonizzazione.
Ecco alcune immagini dello stato dell'esperimento dopo 8 mesi.