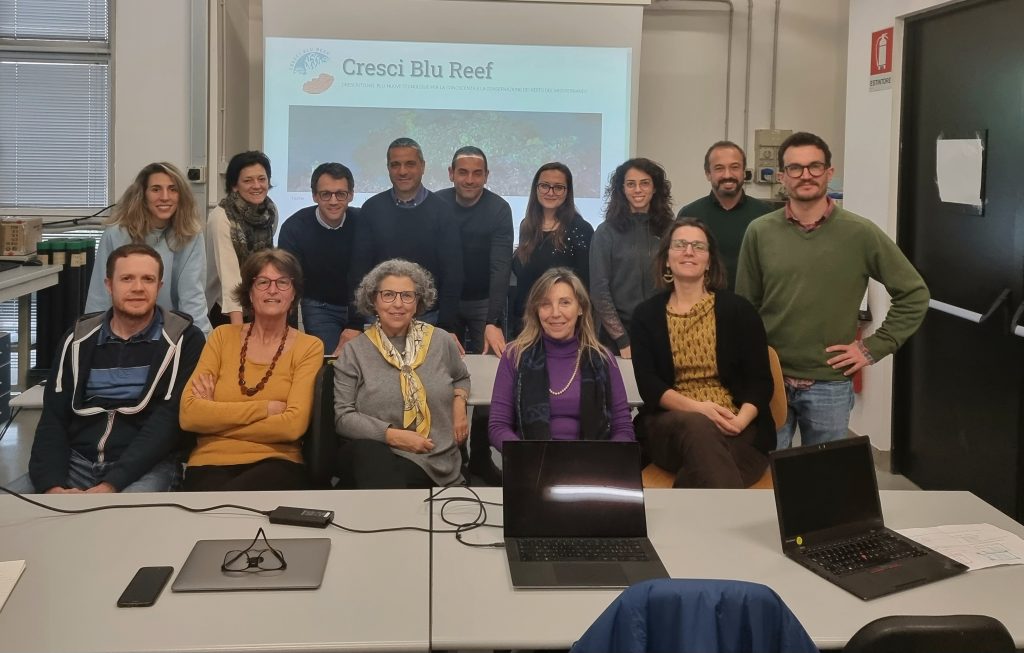 Everybody was in Milano-Bicocca for the work-in-progress meeting of the CBR project. Extremely happy and satisfied for all the work! Stay tuned for the next updates!
People from Left to Right, First Row: Prof. Marco Bertolino (UniGe), Prof. Daniela Basso (Unimib, project leader), Prof. Antonietta Rosso (UniCT), Prof. Rossana Sanfilippo (UniCT), Dr. Valentina Bracchi (Unimib), Dr. Pietro Bazzicalupo (Unimib).
Second Row: Ada Bandi (UniGe), Prof. Alessandra Savini (Unimib), Dr. Alessandro Gallo (UniCal), Prof. Adriano Guido (UniCal), Dr. Antonio Lagudi (UniCal), Dr. Mara Cipriani (UniCal), Gemma Donato (UniCT), Prof. Fabio Bruno (UniCal).