Let's start the new year with some good news and awesome pictures!
We are now analyzing the amazing coralligenous samples collected during the CBR2 campaign.
In order to study the build-ups, we have to look at them, not only from the outside, but also from the inside.
To do so, we have employed a double approach: firstly, a non-invasive analysis and secondly an invasive one.
The first analysis is a C-T Scan of the build-ups, utilizing the C-T machine at the San Gerardo Hospital in Monza, usually utilized for patients. We thank Dr. De Ponti and her staff for their help.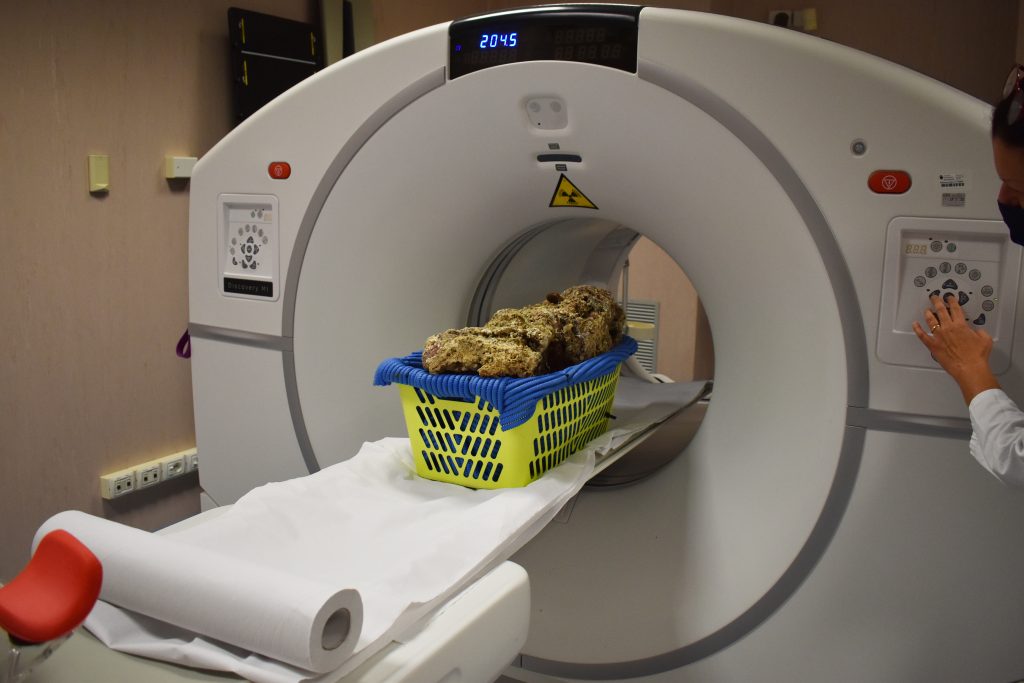 The analysis produced a series of pictures that show the inside of the coralligenous build-ups.